New technologies in education: the future that has begun!
How have new technologies impacted the way you teach? This was the concern that motivated Professor Nice Santos to develop her master's dissertation by the Federal University of Bahia (UFBA). Based on the study, conducted with nine public high schools – one in each capital of the Northeast – it intends to inspire other schools to use or intensify the use of these new technologies.
Titled The digital information policies adopted in public schools in the Northeast, the study points out that cell phones and laptops are the most used means by teachers in the classroom. There is no difficulty in handling and use has added value to learning. Tablets are the least used technological devices.
The teacher contacted the education departments of all states and the Federal District to determine which schools would enter the survey. After receiving the answers, he applied the first filter: he defined that they would be only the states of the Northeast region, in order to make the research feasible. However, he looked for schools different from those suggested, since, being random, they would bring the study closer to reality.
Nice focused the study on teachers through interviews and school visits. The researcher points out that the very use of the technology itself requires prior knowledge on the part of the teacher. It also used questionnaires answered by MEC technical areas and data available in the folder portal to complement the information.
"The teacher has to prepare for this boy who is in the classroom and who does not want to write more and, yes, take a picture of what the teacher is putting on the board. Instead of the student using a social network, he or she is researching a subject through the cell phone or another device that he or she has. We want to say that these experiences are possible ", defends the researcher.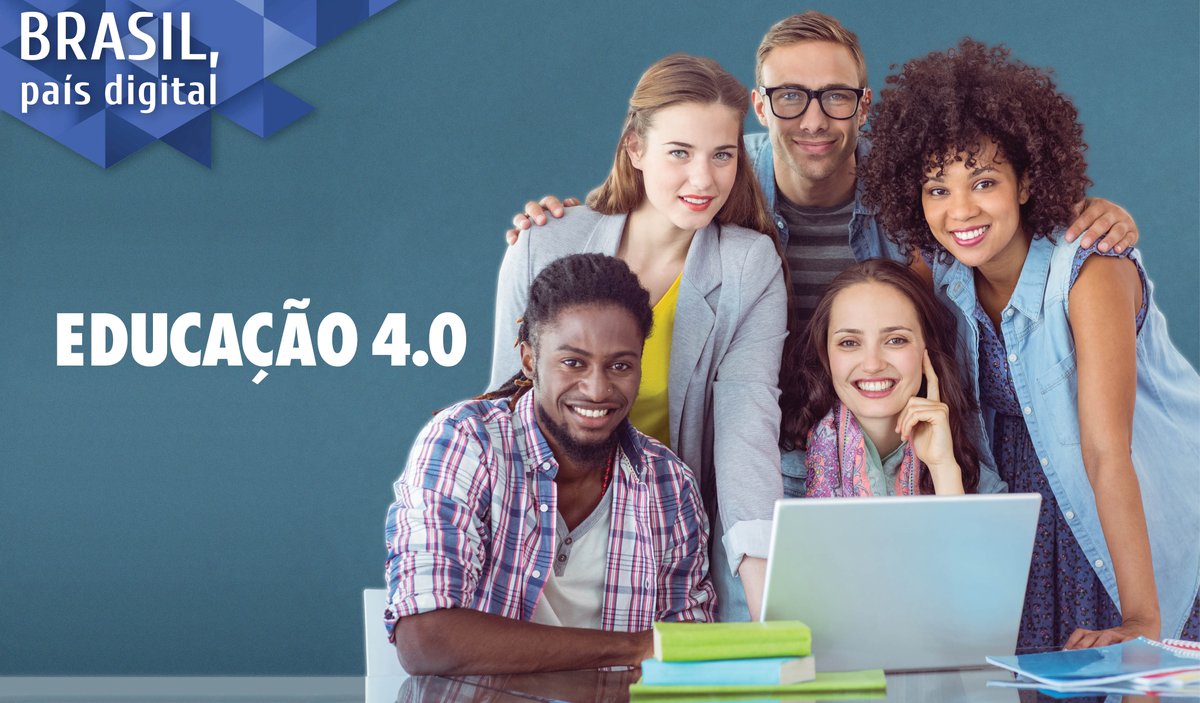 Highlight – Nice noted in the research that two schools deserved highlight: the State School of Professional Education Jaime Alencar de Oliveira, in Fortaleza, and the State Technical School of João Pessoa Pastor João Pereira Gomes Filho, in João Pessoa. According to the researcher, both institutions make good use of new technologies and have achieved good results.
The director of the school in Paraíba, Francio Xavier Santos Costa, explains that the unit's computer labs are used for classes in English, Spanish and technical subjects such as marketing and online sales techniques. In addition, the school's wi-fi network is released to students. This allows the internet to be used in any class, with activities that can be developed in the students' own mobiles.
"Digital technologies mean the future. Forming citizens who are unfamiliar with new technologies means giving them to society with a load of outdated knowledge. So whenever possible, it is interesting to work on new digital technologies with students, showing them that even more can be done with a simple cell phone than just interacting on social networks, "he says.
In order to discuss the process of knowledge with the use of new technologies and its integration with rural education, the Secretariat for Continuing Education, Literacy, Diversity and Inclusion (Secadi) of the Ministry of Education promoted this Wednesday in Brasília, the Field Education and Connectivity workshop. The meeting brought together teachers, educational managers, representatives of public power and the media.
For the Secretary of Continuing Education, Literacy, Diversity and Inclusion, Macaé Evaristo, infrastructure is one of the greatest challenges to bring new technologies to rural areas. "You have to bring connectivity to all schools in the countryside, access to the internet, digital inclusion," he said. "Another challenge is also to think about the use and production of content by the rural schools, how to make this technology dialogue with local development, with sustainable development, and translate for the teachers of the field into new forms and new perspectives of development for school. "
The purpose of the meeting was to analyze the context of rural education in relation to access to digital technologies; share experiences in educommunication capable of contributing to the education of the field in its specificities and realities; to identify possibilities for the creation and development of material aimed at the needs of rural education institutions and the maintenance of children, adolescents and young people in school.
"The issue of the teacher's salary is not just labor, but a matter of appreciation," said Education Minister Aloizio Mercadante, during a public hearing held this Wednesday, 29, at the Federal Senate Committee on Education, Culture and Sport . In defending the teachers' national floor, the minister noted that teaching should be a well-paid and valued career, otherwise it will not be possible to bring the best professionals to schools.
Mercadante gave a presentation on the main goals and directives of the Ministry of Education, presenting the plans of the portfolio, from pre-school to post-graduation. The chair and vice chair of the commission, Roberto Requião (PMDB-PR) and Paulo Bauer (PSDB-SC) also took part in the meeting.
In the debate, the minister pointed out the importance of literacy until the age of eight. According to him, literacy – being able to read and write and doing simple mathematical accounts – at the right age will allow for better development in the rest of the educational process, reducing school dropout. "Literacy at the right age has to be the priority of this country's priorities. We have to tackle this problem at the source and look at the valorization and training of the 200,000 professionals who do literacy. "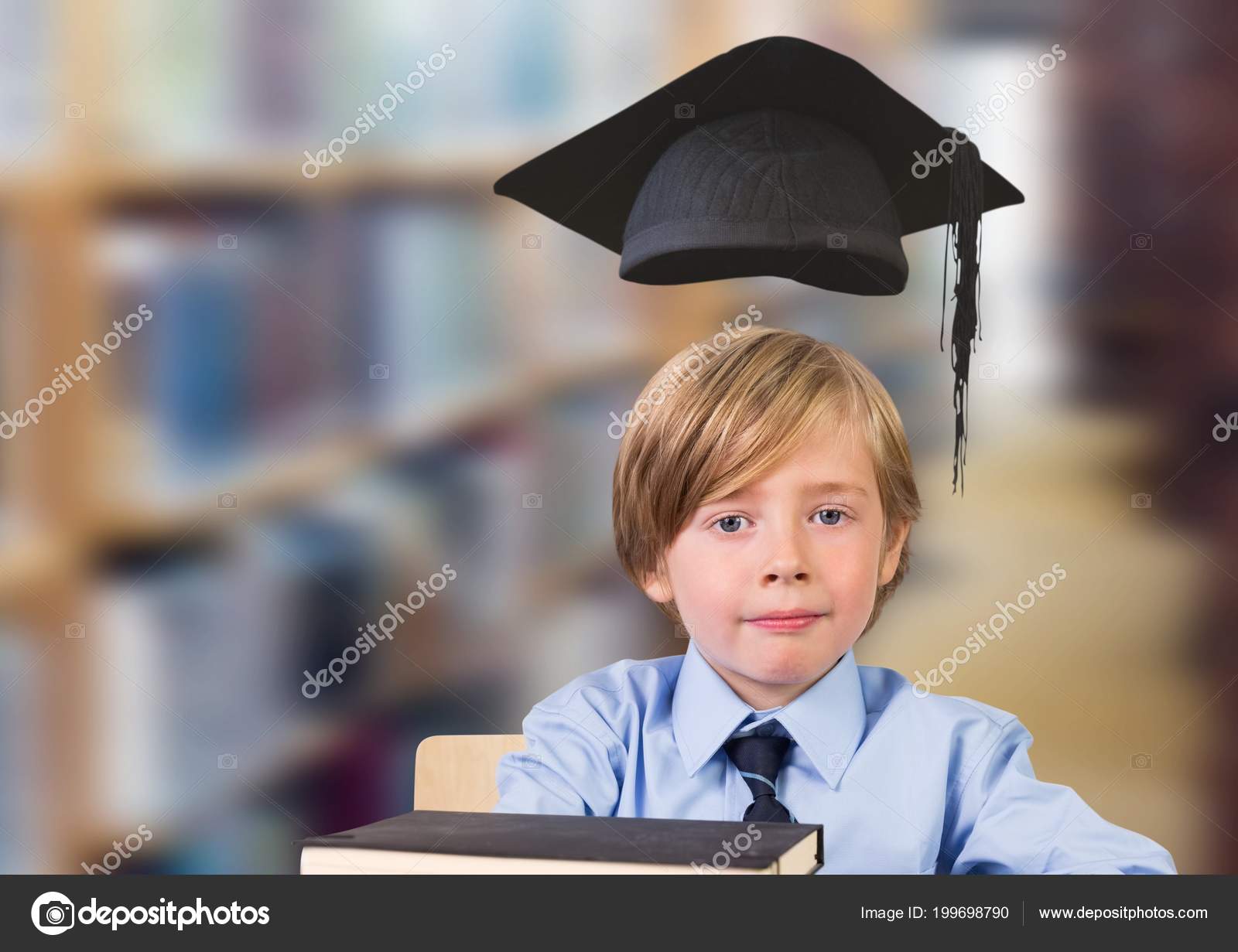 Among the themes of his presentation, the minister made a point of paying special attention to the use of new technologies and innovative ideas in the classroom, among them the digital projector and tablets, which will be distributed to schools and teachers. For Mercadante, the school needs to be the young people's access to technological resources, so that they have greater access to knowledge. "We have to educate our young people for the 21st century," he said.
A national program to be launched, on education in the countryside, aims to prevent schools from being closed in rural areas, in addition to increasing the education of the population of these regions. The project provides for the distribution of didactic material aimed at the field, initial and continuing teacher training, youth and adult education, technological education focused on rural activities, as well as entrepreneurship and service to quilombola schools.
The most recent policies being implemented by the Ministry of Education, such as the National Curricular Common Base (BNCC), the new high school and technological education were some of the themes of the speech of the Minister of Education, Rossieli Soares, to the directors of the National Confederation Industry (CNI) throughout the country. The chat took place on Tuesday, 25, during the company's 8th meeting of directors, in Brasilia.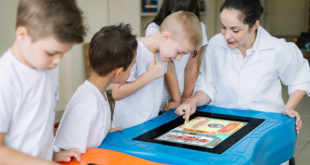 "The discussion with the CNI is very important. The entity has the strength to conduct not only the industry, but also the Brazilian economy and the generation of jobs, "said Rossieli Soares. "We need to hear them and to know if what we are doing in education helps to communicate, to give employability to the young person and gives itself the competitiveness that we need to have," the minister added.
Rossieli Soares stressed that competitiveness and new technologies are directly related. "If our workforce, our young people increasingly come out with the skills of the 21st Century, with everything the world has done, our competitiveness will increase and we will have greater employability in Brazil."
The president of the CNI, Robson de Andrade, stressed the importance of having a conversation about a key issue for the country's development, such as education, and confirmed the labor market challenges with new technologies. "Today we have discussed a lot about how the future will be and the future of employment. As these technological changes are so fast, you almost have to unlearn everything you've learned and learn new things at the same speed, "explained Andrade. "We need to get the young man prepared for these professions that sometimes we do not know yet or what they are. You prepare the young person so that he can reason, decide, have knowledge and ability to learn for the future that will arrive very quickly, "said the president of the CNI.
The new technologies and the advances of the agricultural sector are not restricted to the school classes in the Federal Institute of Rio Grande do Sul – Campus Sertão. Reference in the South region for the technology used, the course of artificial insemination in cattle, developed 12 years ago in the institution, has already trained more than 1,500 professionals and disseminated the technique for the genetic improvement of the herd of the whole state.
There are four editions per year, with a workload of 40 hours and 12 students each. The Agricultural Technician Vilmar Ulrich, along with the coordinators of the course, Professor Heitor José Cervo and Veterinarian Doctor João Carlos Berton, are the instructors.
The course attracts stakeholders from all counties in the region and from various parts of the state. According to professor and instructor Heitor José Cervo, the success is due to the structure offered by the campus, which in addition to all the equipment and facilities required for practical and theoretical classes, also offers food and lodging, all at a cost well below from the market.
The campus is also one of the few institutions to have simulation manikins and a high quality animal stock for practical student training.
Promoted by the former Federal Agrotechnical School of Sertão, with the support of Senar, the Rural Union and the company distributing semen Lagoa da Serra, the course has the recognition of the Brazilian Association of Artificial Inseminators (ASBIA) and follows the standards of the entity.
Pioneering – The idea to expand the technique began in 1995, when veterinarian João Carlos Berton joined the old Agrotechnical Federal School of Sertão, now the Sertão campus of IFRS. "I noticed, on arrival, the precariousness of the institution's milk cattle, with mixed animals, poor genetics and mating with natural mating," he recalls. "Based on this perception, I began the work of genetic improvement of the herd with artificial insemination, optimizing the use of males with excellent zootechnical conditions," says the veterinarian.
Until then, according to him, the contribution of genetic improvement in milk production, through the deposition of bull semen introduced into the uterus of fertile females, was limited, due to the lack of specialized labor. In 1997 the artificial insemination course for the students of the school began with the intention of using them in animals, increasing the productivity.
The technique was so well accepted that the students asked for the course to be taught periodically. The request for its implementation was accepted by the school board. Later it was extended to the rural and professional producers (veterinarians and zootecnistas). Later the Institution received support from Senar and the supplier of tested semen Lagoa da Serra.
Work and income – In the opinion of Professor Heitor José Cervo, the course is fundamental in the dissemination of insemination technology, previously restricted to cooperatives and large companies. "In the zootechnical area, more specifically poultry and swine, the evolution happens quickly, being the two most developed in the country, by the action of large companies," he says. However, according to the professor, milk production was more supported by cooperatives and its productive evolution – sanitation, nutrition, genetic improvement and management – was at the mercy of producers, with little investment capacity.
In this period in which the course has been carried out, more than 1,500 people were trained, according to Cervo. "These professionals are bringing the genetic improvement technique to the different regions of the country, generating work and income. And the course also contributes to the growing implantation of dairy farming in Rio Grande do Sul. "
The Campus is also pushing for the implementation of new biotechnologies to increase herd productivity, such as the transfer of embryos in cattle and sheep, fixed-time artificial insemination in cattle and sheep, and the freezing of sheep semen, the professor says.
Representatives of the education sector from nine Latin American countries will be meeting until next Friday, 15, in Brasilia, during the Latin American Seminar on Digital Content Dissemination, which will discuss the presence and deployment of digital technologies in mainland schools.
The representatives of the Ministries of Education of Brazil, Colombia, Ecuador, Uruguay, Peru, El Salvador, Guatemala and Paraguay participated in the opening of the event, on the afternoon of this Wednesday, as well as entities dedicated to teacher training and dissemination of educational public policies such as the SM Foundation of Spain and the Center for Public Policy Studies Foundation (CEPP) in Buenos Aires, respectively.
According to the director of educational content formulation of MEC, Mônica Franco, the event should result in a new model of references in the countries involved for the use of technologies in schools. "The references in Latin America are usually from countries in other continents, and with the exchange of experiences in this event we try to change this," he said. In her presentation, the manager described the current scenario of Brazilian education.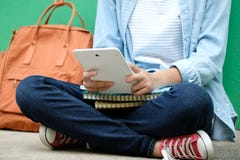 According to Gustavo Iaies, Director of the Center for Public Policy Studies, a break in the existing education system can not be achieved by encouraging the use of new technologies. "When we think of new instruments, we think about improving the existing classroom structure. We can not dismantle the school we have today, "he says. He also points out that one should think about the community in the preparation for the use of technologies in the school environment and that there is a lot to be done in the environment, besides preparing the teachers, by instituting a public policy in this sense.
Debate- The first day of the meeting also had a debate about the use of digital content in learning. In her explanation, the CEPP lecturer and consultant, Elena García, recalled that there are several points to be taken into account when proposing the use of digital content in schools. "When we talk about information technology we have to think about which generation we are referring to," he said, describing the evolution of technological tools in learning during the last decades.
In the debate, which presented examples of activities that can be developed online, it was also emphasized that, in addition to including the new technologies in the classrooms, we must pay attention to their correct use, so that they are better used. "With this I want to show that content may or may not be educational," he said.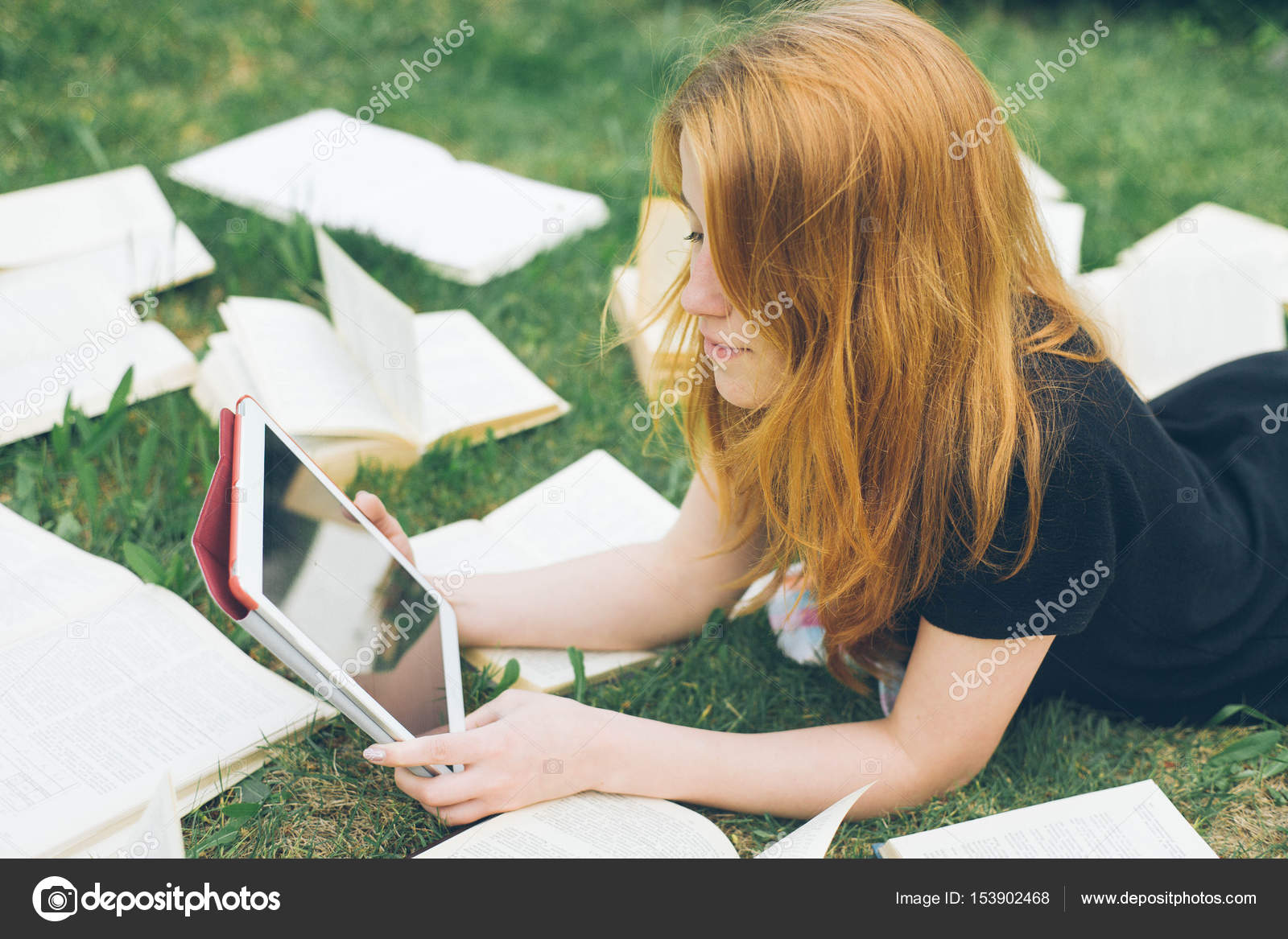 Over the next two days the participating countries will present their policies to implement and disseminate the use of digital technologies in student learning, as well as the common problems and approaches surrounding this policy on the continent.
We are experiencing the fourth industrial revolution and the impacts of change in all sectors are increasingly expressive. According to a recent study by McKinsey & Company, 14% of the global workforce will have to switch to a new career occupation.
LinkedIn reported this information considering that: "About 375 million professionals will be required to develop new skills due to automation and new technologies like the internet of things, artificial intelligence, augmented reality and big data."
As we know, education is directly involved with this reality. After all, the transition from a more analogic to a more technological model can not occur abruptly. That is why schools need to ensure that this culture is absorbed among children and adolescents who will soon come across new formats.
Understand the biggest technological trends that are already impacting schools around the world and will soon be attending your school too!
Big Date and Artificial Intelligence
To develop artificial intelligence, computers need to have access to a large amount of data. This data set is called Big Data. In other words, they are the raw material of learning for machines.
Over time, they are expected to present increasingly useful solutions to the practical demands of human beings.
In education, one of the main advantages of this feature is that of personalized learning. Considering that each student has a unique rhythm and style of learning, the idea is that machines optimize this process and allow students to go more directly to the point according to their needs.
Another advantage perspective is for transdisciplinarity. As one of the main trends in education, subjects tend to interconnect in a complex way. For this, it will be essential to be able to cross data that present a new perspective of knowledge with the help of artificial intelligence.
Virtual Reality and Augmented Reality
Among the most promising technological innovations for the classroom are virtual reality and augmented reality. And although close, these concepts are often confused.
Virtual reality represents a complete immersion in a world that does not exist. Today, VR (virtual reality) glasses are used to create this experience. Already augmented reality goes the other way and adds virtual elements to the present context.
At first focusing on games and entertainment, in education we can also see a possibility of highly interactive learning through these resources. In addition, entertainment and education can unite through gamification, a technique that uses the culture of games to achieve certain goals.
Transmedia
Transmission allows content to be accessed by different media in a complementary way. In practice, it means that teachers can expand their classes far beyond the format of the blackboard and handouts.
Whether it's allowing the use of students' own devices like cell phones, tablets and personal computers or even exploring other offline media.
Just as there is great potential, there is the challenge of connecting information and data between them. Therefore artificial intelligence must come as an ally in this process.
The idea is that learning becomes more dynamic and activates the autonomy of study anywhere.
"Bring your own Device"
Especially when it comes to personal devices, teachers often fear. So far they are seen as a threat to student focus during class.
But this is another trend of education that already has until name: BYOD. The acronym in English means "bring your own device".
This is because it is natural for students to feel more comfortable with their own digital workspace. Unlike the old computer rooms, using your device allows students to learn from an environment with which they already have a certain intimacy.
There are also growing applications with educational focus developed by schools, methodologies and companies in the sector.
Semantic Web
Web 3.0 is the evolution from an internet of "document storage" to a "web of data". Which suggests increasingly complex and refined searches over the internet.
Taking a step forward in this concept, today we can already see the web 4.0 where the internet connects with everyday objects. Also called Internet of Things. In this case, the objects themselves receive and transmit information to improve the relationship with everything that happens in people's lives.
Imagine for example a wallet that is capable of measuring body weight and guiding students' posture. This data could be sent to students or teachers' cell phones, helping them remember to maintain a healthier lifestyle.
Nor need we mention how much the Semantic Web connects with Big Data and Artificial Intelligence.
More technology for more humanity
Contrary to what many think, in the face of this scenario, we will not become more cold and robotic people. In fact, technology makes the need to reinforce human characteristics even more evident.
After all, we will not be teaching children to compete with machines but to use them to our advantage. In this way, our time and energy can be better employed around what we are best at doing, how to be creative and connect as human beings.
When in doubt, adapt school technology as a resource that helps your students develop unique and deep competencies.
Evolução Mundial das TICS
Na última década, as Tecnologias de Informação e Comunicação (TIC), em aquecedores especiais pela Internet, modificaram a forma de viver.
O impacto dessas tecnologias pode ser detectado em uma infinidade de ações cotidianas, desde vídeos tutoriais de temas de algarismos em específicos no You tube® tem o envio de mensagens de texto, voz ou imagem em Wats apps®.
O crescimento das novas tecnologias (Internet, telecomunicações) afetou todos os setores produtivos e não produtivos do mundo. Adquirido com a União Internacional de Telecomunicações tcc, monografias, monografias prontas, dissertação de mestrado e tese de doutorado, (ITU 2015) a porcentagem de cobertura mundial que foi beneficiada com acesso a TIC está aumentada, em outros palabras, o brecha digital3 está reduzindo.
De acordo com a ITU (2014), se houver variações importantes no campo das TIC, como a enorme difusão das redes de banda e outros dispositivos móveis, que podem acessar a Internet a disposição de pessoas que habitam as zonas de infra-estrutura limitada, o código claro claro que a disponibilidade dos TIC é cada vez maior a nível mundial e pode mudar a forma de comunicação e obter informações no mundo.
No México, ele está realizando a execução de reduções para brecha digital, por exemplo, e criou o Instituto Federal de Telecomunicações (IFT), a agenda digital, entre outras opções com a finalização de aumentar a produtividade e a competitividade econômica usando o TIC (AD 2012). Ativado ou excluído tcc, monografias, monografias prontas, dissertação de mestrado e tese de doutorado, o TIC está usando como um componente operacional dentro dos processos de comunicação e transmissão de informações em diferentes setores produtivos.
Según Gómez et al. (2012) as TIC provêm de ferramentas úteis úteis para expansão e supervivência de organizações, empresas e unidades de produção, para os quais os déficits efetivamente são aumentados em todos os setores do México.
De Acuerdo com Matus e Ramírez (2012); Selwyn (2006) e Tello (2007) Algum benefício que obtém acesso a TIC, como: i) a incidência em novos mercados, como o comércio eletrônico; ii) a redução no custo da distância e do controle, especialmente no meio rural, pode reduzir os custos de grandes distâncias para comunicar e obter informações; iii) cobertura de novas oportunidades de trabalho desde o hogar.
Por outro lado, o setor ganhado nos países em desenvolvimento é atualmente integrado por produtores de produtos com um acesso adicional à infraestrutura física tcc, monografias, monografias prontas, dissertação de mestrado e tese de doutorado, mercados e capacitação.
No México, o mercado de bovinos para carne é encontrado no sistema de competência perfeito; primer, porque existem muitos produtos derivados de bovinos que vendem produtos idênticos a muitos compradores, por exemplo, como produzir gerados ganados bovinos em torta com características de peso e outros similares; segundo, não há restrições à entrada de novos produtos ou empresas no sistema de produção; tercero, tanto os produtos como os vendedores estão bem informados sobre os preços do gado bovino para carne, por menos da zona na área comercial; e no desenho, os produtos são tomados com precos na venta de seus bezerros, debitados em que forma individual não são inflados no preco do mercado, porque sua produção é uma parte mínima total do merecido.
Iniciado na competência de mercado, adquirido com Aranda et al. (2009) as UPP e os ineficientes, indícios, uma vaca produz um bezerro de cada um dos anos, o que implica que tcc, monografias, monografias prontas, dissertação de mestrado e tese de doutorado, por cada dado de vácuo, gere cinco bezerros ao mesmo tempo, os outros cinco também exigem o produto do produtor e nenhum produto, esta ineficiencia de adquira o diagnóstico do setor rural e pesqueiro realizado pelo SAGARPA4 e FAO5 (2014) tem três principais causas: i) o nível mínimo de escolaridade; ii) o acesso a informações técnicas produtivas; e iii) o acesso a informações econômicas.
Por outro lado, a ineficiência da UPP pode considerar como um problema público no México (SAGARPA e FAO, 2014); que está vinculado à baixa cobertura de serviços de extensão agropecuária, dicas, adquiridos com Roldán (2013), calculados com base no Censo Agropecuário 2007, VIII Censo Agrícola, Ganadero e Forestal 2009, que 1,3% dos produtos de produção com atividades agropecuárias (52.781) recebidas de serviços de assistência técnica pagados com recursos públicos, e 1,6% (64.340) recebidas usando um pagamento privado.
Debido em vários esquemas de comercialização e vendas, incluindo assessoria e capacitação, os produtos são buscadores ativos de informações. A forma como o aluno é processado no mercado de produção de bovinos para carne é a maior eficiência em seus processos, e toma decisões melhores, sustentadas com informações econômicas e técnico-produtivas.
As necessidades de informação estão presentes em todas as etapas do sistema de produção, sem embargo em casos ocasionais nos especialistas não estão presentes em unidades de produção pecuárias para as necessidades solventes tcc, monografias, monografias prontas, dissertação de mestrado e tese de doutorado. Habitualmente, obtém-se a informação que requer os UPP, obtém-se uma consulta direta com especialistas, avaliando a possibilidade de usar o TIC, como os telefones inteligentes, laptops, computadores de escrita ou Internet, para usar a obter informações úteis que auxiliam na tomada de decisões sustentáveis. De Goyal (2010), durante décadas das TIC "tradicionais" 6, foram usadas no serviço de assistência da assistência, usando programas de rádio e televisão, se utilizando com pouca informação meteorológica e agrícola nos países em desenvolvimento.
A adoção do TIC se deu em etapas; os micros, pequeñas e medianas unidades de produção, enfrentam o reto de aprovar o melhor dos recursos tecnológicos. Você debitou que o TIC está expandindo rapidamente nos países em desenvolvimento, cada um existe maior evidência, sobre o papel que desempenhou o TIC no reconhecimento da produtividade e da competitividade das unidades de produção, por tanto, se investigar como essas tecnologias afetam os produtores rurais e, portanto, são necessárias capacidades de integração na sua UPP para melhorar a operação.
En este estudio; primer, se contextualizar o uso das TIC e as perspectivas no setor rural; e segundo, analise o impacto das TIC nas UPP para bovinos de corte nas regiões Costa Chica e Norte do estado de Guerrero tcc, monografias, monografias prontas, dissertação de mestrado e tese de doutorado. A continuação é descrita nas instruções de investigação, objetivos e hipóteses que orientam esta investigação.
A tecnologia tecnológica, etimologicamente, é conformada pelos vocais gregos, que têm um significado relacionado à arte ou destino, e logotipos com um significado relativo à ordem do cosmo e do clima.
O dicionário da Real Academia Espanhola (RAE 2015) define a tecnologia como o conjunto de teorias e técnicas que permite a aprovação prática do conhecimento científico. A tecnologia também se associa ao uso do conhecimento científico para especificar modos de hacer cosas de manera reproduzíveis (Castells 1997; Castells 2001). Nesse caso, a tecnologia se torna amigável como uma herança que permite manipular o conocimiento.
Os historiadores do hace muchos años se resistiram a uma definição deliberada de tecnologia tcc, monografias, monografias prontas, dissertação de mestrado e tese de doutorado. Ele observou que o histórico de erudição da tecnologia está associado à menor tentativa de definir "tecnologia".
Como você é uma expressão completa da criatividade humana que pode ser movida por um dos palabras mais escutados. Hughes (2006) e Berg et al. (2009) señalan que pocos profissionais experimentados, historiadores e científicos sociais pretendem definir a tecnologia. O término da tecnologia, menudo, é atribuído a Bigelow, (1831), quando usado no livro Elementos de tecnologia.
O autor define o termo amino como um conjunto de herramientes e técnicas individuais, um agente de progresso e uma ferida ativa na história. De acordo com Oldenziel (1999), durante os anos de 1830 e 1860, o termo tecnologia comprou um masculino exclusivo, com uma diferença de términos anteriores, como "artes aplicadas" ou "artes industriais" que podem estar associadas a produtos derivados do trabalho de las mujeres como los hombres tcc, monografias, monografias prontas, dissertação de mestrado e tese de doutorado; Pero a "tecnologia", despachada em 1865, inclui cada vez mais as máquinas de orientação masculina e processos industriais. A autora fala que o dispositivo da tecnologia é a personificação do engenheiro (homem) como uma instituição do gênero de codificação do mundo moderno. É necessário ter em mente que toda a atividade produtiva incorpora formas específicas de contato.
A tecnologia não pode reduzir um conjunto de projetos ou planos que definem um produto; por exemplo, consiste em atividades orientadas para a solução de problemas tcc, monografias, monografias prontas, dissertação de mestrado e tese de doutorado, que incorpora formas tácitas de desenvolvimento usando processos individuais ou institucionais.
A informação final inclui também uma grande variedade de discusões, Peres e Gilbert (2009), que indica o intercâmbio de informações, determinar a conduta do ser humano, todos os que são lingüistas e biólogos que identificam as informações por meio de técnicas diversas, como el arte, a linguagem ou as herramientes, após a ferida impulsora que levará os seres humanos a se converterem na espécie dominante do planeta.
As informações ocupam um papel ponderado no sistema econômico, social, político e cultural contemporâneo, e o valor cual é característico do valor que possui as informações como elemento essencial para a geração de conhecimento e para a satisfação das necessidades das pessoas (Jaramillo y Moncada 2007).
Wiener (1939) indica que a sociedade solo pode incluir estudiosos no intercâmbio de mensa- gens e instrumentos de comunicação, como criar um futuro projeto de comunicação entre as 9 máquinas e máquinas, entre as máquinas e máquinas, e entre as máquinas, tendrá una importância cada vez prefeito.
O símbolo básico da informação é o bit. Shannon (1948) demonstra que a maneira mais eficaz de exibir as informações. O bit que move o motor que impulsiona a convergência do TIC tcc, monografias, monografias prontas, dissertação de mestrado e tese de doutorado, processa o rádio, a televisão, os telefones telefônicos e móveis e a Internet cria uma fusão em uma solução digital vermelha.
A conversão da informação em bits permite realizar operações básicas: i) captura e tradução, decir, reprodução da informação em formato distinto do original; ii) transmissão, reprodução em um ponto diferente em uma mensagem selecionada; iii) computação, decisão, manejo da informação após um procedimento determinado e iv) almacenamiento sin perder the information.